[quote name="aaronbewza"]...ok let's check the location the patch writes entries to.
- install patch, add all mp3 options
- open "regedit" (windows key + R, then type regedit in the box)
- open HKEY_CLASSES_ROOT and look for a key called "CakewalkExtAudioEncoders"... this is where the patch works with Sonar.
- click on it so it expands and shows the keys inside, and click on any one so its info shows up on the right.
If everything is ok so far, you should see these keys: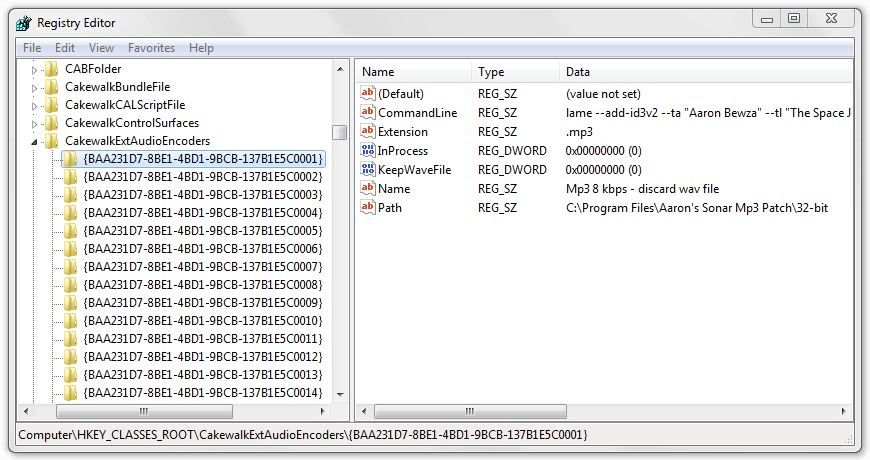 ...and if those keys are there, Sonar should see them.
***It worked to this point, but there is no "External Encoder Configuration Utility" in the file menu. I am not sure if it was an option I needed to select when I first installed Sonar, or whether it doesn't exist in version 3. I did find another free MP3 encoder for Sonar 3 and older called "cwenc" .

Thanks for making the program, it will be very useful when I upgrade to a newer version.