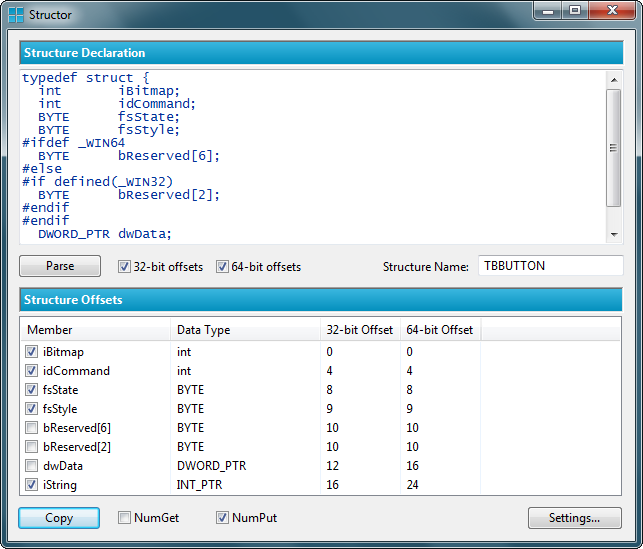 Structor retrieves the 32 and 64-bit offsets of structures and generates AHK code. It was inspired on Lexicos'
StructParser
.
The
Parse
button (F9) performs the following actions: parse the structure, generate C code, compile, run and get the offsets from stdout.
The
Copy
button generates the AHK code and copy it to the clipboard.
Given the input:
The generated code for NumPut is:
Another example:
Hold Shift while pressing the Copy button for a short 32/64-bit ternary.
Requirements
♦ Microsoft C/C++ compiler (Visual Studio, Windows SDK) or GCC (MinGW, TDM-GCC)
Download
(AutoGUI tools)
EDIT: postimg.org changed domain to postimg.cc.